Vet portal
If you're a Napo member, please share this link with your vet to claim 💙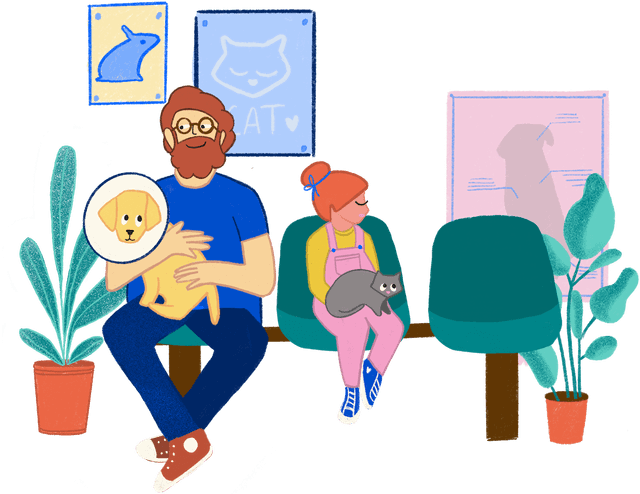 Claim for your clients
Use our vet portal to easily submit claims for your clients.
How to start claiming for your clients
Verify your vet email address

Wait for our team to activate your account
Frequently asked questions
Can you pre-authorise claims?

While we don't offer a pre-authorisation service yet, we can hopefully give you some peace of mind and clarity. The main exclusion we have is that we don't cover claims for illnesses that were symptomatic before the policy is taken out or within the first 10 days of a policy. 90% of the claims we can't cover, are for illnesses that started too early. If the pet's condition starts after that, it's likely we'll cover it.
How long until I can start claiming?

Once you've created an account and verified your email address, we'll activate your account within one working day. Then you can start submitting claims for your clients!
What info do I need to claim for a client?

All you need is your client's Napo policy number (e.g. ADV-ABC-1234). When you claim, we'll confirm the pet's name, age and breed with you, so you can rest assured that you've got the right policy number.
How long does it take to pay claims?

Vet portal claims get paid in under 2 weeks on average.
Can you pay vets directly?

Of course, we're happy to pay either vets or clients directly. It's entirely up to the vet's discretion on how they prefer to receive payment.